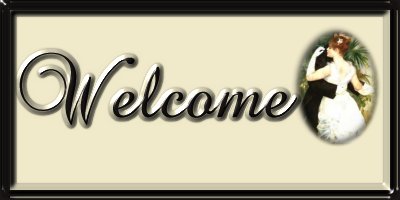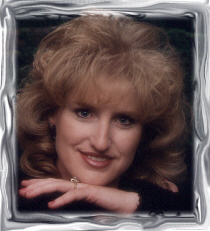 I would love to hear from you.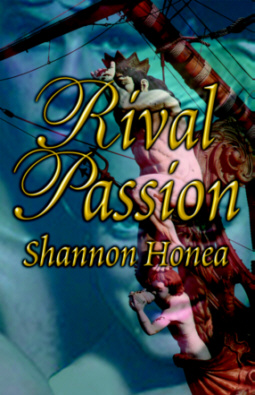 Here's my story "Rival Passion". It will soon be available in Paper Back at stores near you. You can also order it in Paper Back by way of Publish America. Rival Passion is based in New Orleans prior to the Civil War. You'll find it full of intrigue and suspense as the hero and heroine try valiantly to gain the love both know is meant for eternity.

REVIEWS
Christian Stevenson is a dashing ship-owner whose devilishness is vivid in both his looks and his demeanor. He is perfectly matched for Johanna O'Connor, beautiful and fiery, and their first encounter literally throws them together, passions blazing from the very first moment.
April is Johanna's "supposed" best friend that reeks of snobbery and heartlessness. Edward is Johanna's slimy suitor, only interested in her money and the debts it will pay off for him. Unfortunately, April and Edward desperately need to keep Christian and Johanna apart, each for their own dispicable reasons. You will be shocked at the lengths they will go in order to achieve their selfish needs.
Christian and Johanna are brought together by Johanna's father who is looking to protect his daughter from greedy would-be suitors and distasteful men only interested in her fortune and beauty, not her heart. From the moment they meet, their passion is electrified. Johanna is strong and quick-tongued and immediately Christian begins to fall in love with her despite her many tongue-lashings. Yet one event after another comes between them and the increasing love they feel for one another and you begin to wonder if they will ever have a happy ending.
RIVAL PASSIONS is a wonderful book. The lead characters Shannon Honea created are so passionate; you could almost feel the electricity ignite from the pages as you read the novel. They are strong and well-rounded and enjoyable to get to know as you read. You will not be able to put this book down! It is a must read!
FOUR STARS
Scribes World Reviews
Reviewed by Melissa M. Curran
I thoroughly enjoyed Rival Passion. It was a good and suspenseful story that kept me reading. Is there going to be a sequel? Thank you for a delightful read.
Joan Grammers
"In her novel Rival Passion, Shannon Honea has created a darling leading man, two villains the reader loves to hate, and an excellent plot that intrigues. The setting in Louisiana swampland lends a murky, lucsious touch. Honea shows a real talent for plot!"
Toby Heathcotte, author of Alison's Legacy, an Alma Chronicle.
Alison's Legacy
Riveting….."Rival Passion" by Shannon Honea captures your imagination in the first chapter and carries you through to the end. Christian Stevenson has no idea what he's gotten himself into when he agrees to look after his business associates headstrong daughter, Johanna O'Connor. Christian finds the barriers he's constructed around his heart tumbling at his feet as he and Johanna discover a love everlasting. Read "Rival Passion" and discover that love for yourself.
Kimberly Roberts, Author of Everlasting and A Chance Worth Taking
"Intrigue, suspense and a marvelous sense of history brings Shannon Honea's "Rival Passion" to life for the reader. From the first page, one is swept away, leaving one spellbound until the very end."
Leta Nolan Childers, Author of the #1 Best Selling Ebook, "The Best Laid Plans"
RIVAL PASSION by Shannon Honea is an excellent and exciting story set in the 1800's. This book really grabs the reader and doesn't let go. When Johanna O'Connor meets her father's handsome and successful new business partner, Christian Stevenson, emotions run high. Johanna loses her heart to Christian and falls victim to the perverted Edward Smith and her best friend, April Bourton's malicious plan to acquire her fortune. Now, I'm anxiously awaiting Shannon's next book.
Grace Halcomb, San Manuel, AZ
Christian Stevenson had made his fortune in the shipping industry. Now he travels to New Orleans to check out a new business venture. Gerald O'Conner of O'Conner Shipping Industry wants Christian to go into partnership with him. Christian doesn't know this but the reason O'Conner wants him to go in to partnership is not because his business is in trouble. O'Conner has severe heart problems and has a daughter, Johanna whom he's worried about. He wants to make sure that Johanna is well cared for and does not marry someone who is after her fortune. The problem is O'Conner doesn't want Johanna to know that. Christian and Johanna start out on the wrong foot. Christian buys the horse that Johanna has asked the stable master to hold for her. Then when she runs out of her father's office she runs into Christian and falls down in a mud puddle. This does not endear her to him in the least. There are quite a few other problems that have to be overcome also before this book finally resolves into a happy ending for all. Shannon Honea has written a wonderful book full of interesting characters. I enjoyed reading this book and look forward to reading more of her work.
FOUR THUMB'S UP
Kathy's Faves and Raves

I also write reviews for Kim's Reviews. We review almost any genre, except erotica. Feel free to check out our web page.


Kim's Reviews




Sign My Guestbook
View My Guestbook
Free Counter
For a one stop site that will lead you to the hottest new releases on the market, click on the train below.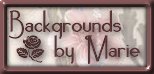 Music provided by Yanni